A MESSAGE FROM THE PRINCIPAL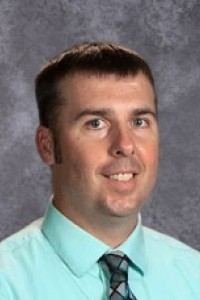 Thank you for taking time to visit the Tinora High School website! Here is where you can view a variety of information concerning our students, staff, and community. The menu on the left side of the screen allows you access to the many outstanding offerings that Tinora High School has to offer.
Tinora High School provides students with an extremely well-rounded education by offering core classes and electives that will allow students to successfully meet high school graduation requirements set forth by the Ohio Department of Education. By employing a collection of superiorly competent staff, Tinora High School provides our students with experiences that will prepare them for successful post high school opportunities. Our guidance department works extremely hard with each and every student to ensure that their individual needs are met. If a traditional high school setting does not fit the needs of our students, we partner with Four County Career Center to provide a vocational education opportunity that is second to none. We are also in the beginning stages of partnering with local factories in providing a very innovative school-to-work program that can meet the needs of students as well. If students are interested in obtaining college credits during high school, we partner with Northwest State Community College, Owens Community College, and Defiance College in offering students post-secondary opportunities that allows them to earn those desired college credits in an array of classes. Finally, we offer our students a unique way of earning credits through our NOVA online class program at the high school. We are very proud of what we have to offer our students and encourage our students to find their niche through one of our many programs!
Tinora High School also boasts about our extracurricular opportunities that we provide to our students. Our fine arts programs continuously produces highly decorated musicians, artists, and performers that go on to accomplish extraordinary feats throughout their various careers. Our Vocational Agriculture department continues to thrive by producing numerous FFA degree winners while also giving back to the community through various service projects. Our school clubs and academic teams continuously go above and beyond by earning titles in their respective activities, and by their many fundraising activities that help to better our community. Our athletes compete admirably in the Green Meadows Conference and have earned many conference titles to go along with Sectional, District, Regional, and State titles.
I am looking forward to another outstanding year of learning, growth, and accomplishments! If you have any questions or concerns about anything that is related to Tinora High School, please feel free to contact me at etipton@tinora.org or call the high school office at 419-497-2621.
Go Rams!
Mr. Eric Tipton