A MESSAGE FROM THE PRINCIPAL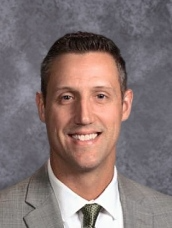 Mr. Alex Nafziger
Tinora High School
05921 Domersville Road
Defiance, Ohio 43512
Phone: (419) 497-2621
Ram Families,
Welcome to Tinora High School! As we gear up for the 2021-2022 school year, I feel honored to have the opportunity to serve as Principal of Tinora High School. Our staff works diligently to provide each student with unique and profound learning experiences while communicating expectations clearly and respectfully. Thank you for partnering with us!
Tinora High school has an enrollment of approximately 425 students and 30 staff members. Students here are afforded numerous academic opportunities. Many choose to attend Four County Career Center as juniors and seniors, take CCP classes through Northwest State Community College or Defiance College, or enroll in a variety of AP courses. Students can also participate in a multitude of elective courses and clubs including Ag, band, choir, German, Spanish, theater, student council, National Honor Society, and FFA, among others.
Our staff strives to provide students with opportunities to achieve present and future success. We will continue to look for ways to expand course offerings and bolster elective options. Whether students choose to participate a little or a lot, we want them to feel a sense of pride as a Tinora High School student.
This year promises to be an exciting one, as finishing touches continue to occur inside our beautiful, new building. Construction is occurring on our campus, and will continue to occur as we seek completion of the Tinora Performing Arts Center. I ask for your patience and understanding as we navigate the logistical challenges associated with construction, as well as those in response to COVID-19.
I look forward to a great year and the opportunity to work with you and your student!
If you have any questions, please feel free to contact me at anafziger@tinora.org or by phone at (419) 497-2621.
Go Rams!
Alex Nafziger