KINDERGARTEN SCREENING – NORTHEASTERN LOCAL SCHOOLS Tinora Elementary is now taking registrations for the 2021-2022 school year kindergarten classes. Students must be five years of age by September 30, 2021 to be eligible for Kindergarten in the upcoming school year. Students currently attending the Early 5 program at Noble are already registered for regular Kindergarten next year. Screening dates for Kindergarten are April 14-16. Parents should bring their child's birth certificate, immunization records, proof of residency, and custody papers (if applicable). With the current pandemic and uncertainty of spring protocols, the structure of screening may change. We will keep parents informed as we have more information. To register their child, parents are asked to log onto tinora.org. Look for Kindergarten Registration Information under menu. Complete the online form and submit. Parents will be contacted to set up a screening date and time. IF you currently have children attending Tinora Schools, please call the school office. You will be able to link your kindergarten registration to your other children.

Reminder: No school Friday, March 5, 2021 due to a teacher in-service day and parent teacher conferences. There will be NO REMOTE LEARNING on this day.

Tinora Elementary PTO March 9 @ 7:00pm TES Cafeteria

Reminder: Tomorrow, Friday, February 26, 2021 is a staff vaccination day. It is a Remote Learning Day for students.

Menu Change Thursday, February 25 Cheese Pizza Romaine Salad w/ dressing Sliced Peppers Peaches Snack

Reminder: No school Friday, February 26, 2021 due to staff vaccination day. This will be a REMOTE LEARNING day for students.

Janelle Hoschak (Bus #19) is running late.



Grades 7-12 Calamity Day Remote Learning Plan: Please see the attached document concerning Remote Learning for any more weather-related cancellations during the 2020-2021 school year. The document explaining the plan will also be located on the middle school and high school webpage. If you have any questions, please contact your child's school office or your child's teachers. Thank you.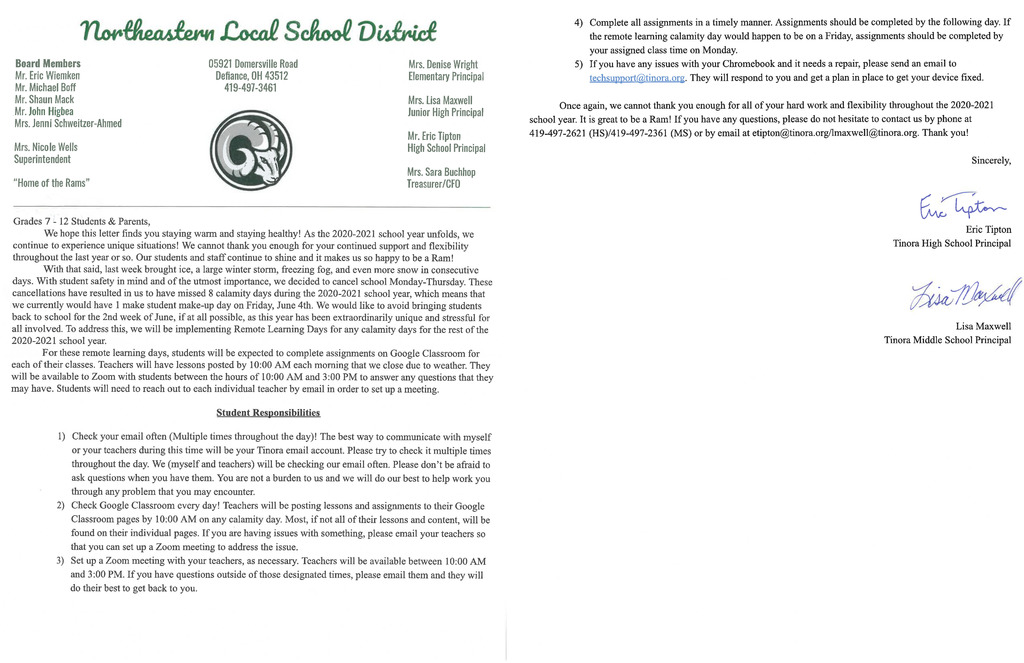 There is now an updated link to register for this CCP event. If you have interest and have not registered yet, please refer to the information in this flyer. If you still have issues, please go to
https://www.ohiohighered.org/collegecreditplus
to register.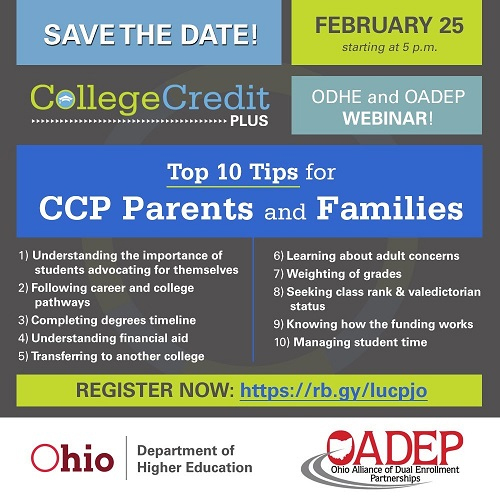 TINORA ELEMENTARY PARENTS IMPORTANT INFORMATION ON REMOTE LEARNING February 22, 2021 Today, your child brought home two (2) packets for remote learning days. These packets should be put in a safe spot so your child can access as needed for future remote learning days. On remote days, students will not be in school. We currently have a remote learning day planned for Friday, February 26. One packet should be completed for this day of remote learning. If we should miss more school due to the weather, students will be instructed to complete the other day of remote learning. On remote learning days, teachers will be available by email to answer any questions or help your child complete the assignments. Your child will not need technology to complete the assignments. These assignments are not optional. Assignments must be completed and are due the day following the remote learning day. Please contact the elementary office if you have any questions.

IMPORTANT UPDATE REGARDING CALAMITY DAYS/REMOTE LEARNING - PLEASE READ! 2/22/2021
https://5il.co/pt9p

The Archery Meet at Montpelier on Saturday, February 27, 2021 is cancelled.

Menu Change Tuesday, February 23 Hot Dog, Tater Tots, Raw Veggie, Peaches MS/HS - 2nd choice is grilled chicken salad

The Archery Match scheduled for tomorrow, Saturday, February 20th vs. Wauseon at Tinora has been cancelled.

IMPORTANT INFORMATION REGARDING STAFF VACCINATION DAYS: PLEASE READ IMMEDIATELY
https://5il.co/pqql

CCP PARENTS: Get some answers to questions you and your CCP student may have. You MUST register to attend this webinar. If you have any questions, please contact Mrs. Rinkel.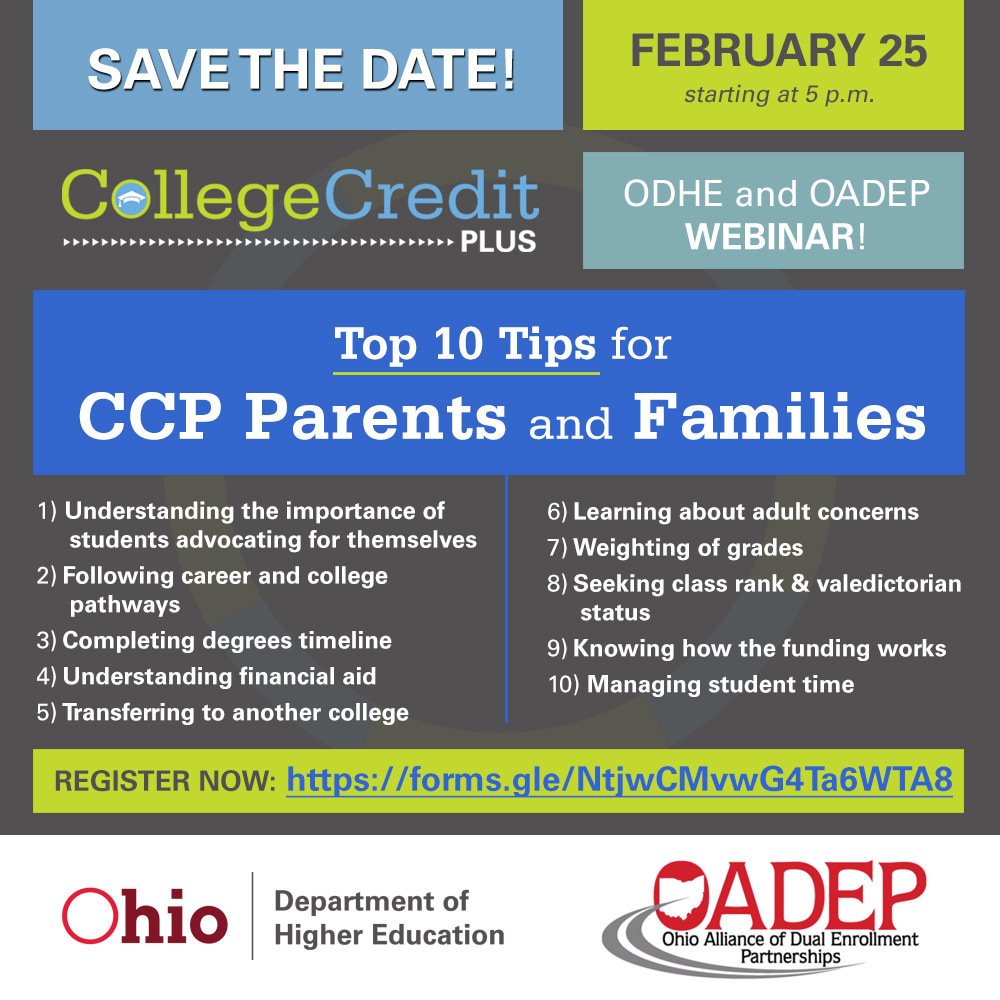 Menu Change for All Buildings - Friday, February 19 Grilled Cheese, Tomato Soup, Crackers, Applesauce MS/HS will have 2nd choice of Pork Fritter