REMINDER - PROJECT NOEL 2021 provides assistance to Tinora families with school age and younger children for the 2021 Christmas Season. If you could use some help to provide clothing and toys for your children this Christmas, please complete the enclosed application and email it to:
projectnoel@yahoo.com
. This program is organized by Bethlehem Lutheran Church (near Okolona, Ohio), with help from local businesses, churches, organizations and families. If you have any questions please call 614-406-9107.
https://5il.co/10xx7


ATTENTION: Please do not enter the parking lot between the Elementary and Performing Arts Center this weekend.


The Tinora German Club will be selling the traditional Riegelein Advent calendars this year starting Monday, November 8, until they are sold out. Calendars will be $4 a piece. Checks can be made out to Tinora German Club. To purchase your Advent calendar(s), please find a student taking German, or email Herr Acker at
tacker@tinora.org
.

Attention students Grades 4 through 12! Interested in joining the Tinora Archery Club for Grades 4 through 12? Signup sheets will be available in the office starting Friday, November 5 through Monday, November 15. A practice schedule will be announced after Thanksgiving. This year we will again have Archery Tournaments sponsored by school archery clubs around the area. You can find out more about tournaments and the Black Swamp Archery League (BSAL) by going to:
https://sites.google.com/view/blackswamparchery/home

Attention THS students and parents, we will NOT be sending a fan bus to the volleyball game tonight. We did not have enough students sign up.


Tinora Volleyball Game: Thurs. November 4, 7:30 p.m. at Lake High School. All fans wear black for a blackout. Go Rams!


Parents of students in grades 7-12, if you have a child interested in taking CCP (College Credit Plus) courses next school year, please plan on attending this meeting on November 17, 2021.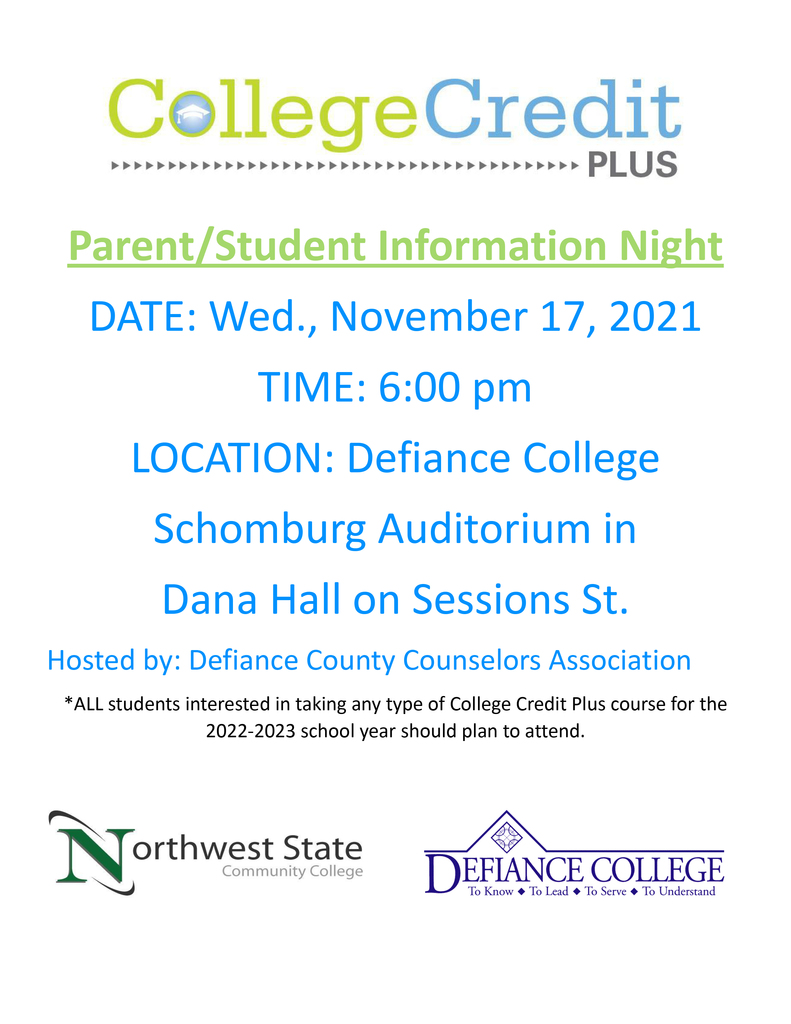 Thank you to the Four County Suicide Prevention Coalition, and The Four County ADAMhs Board for hosting this event.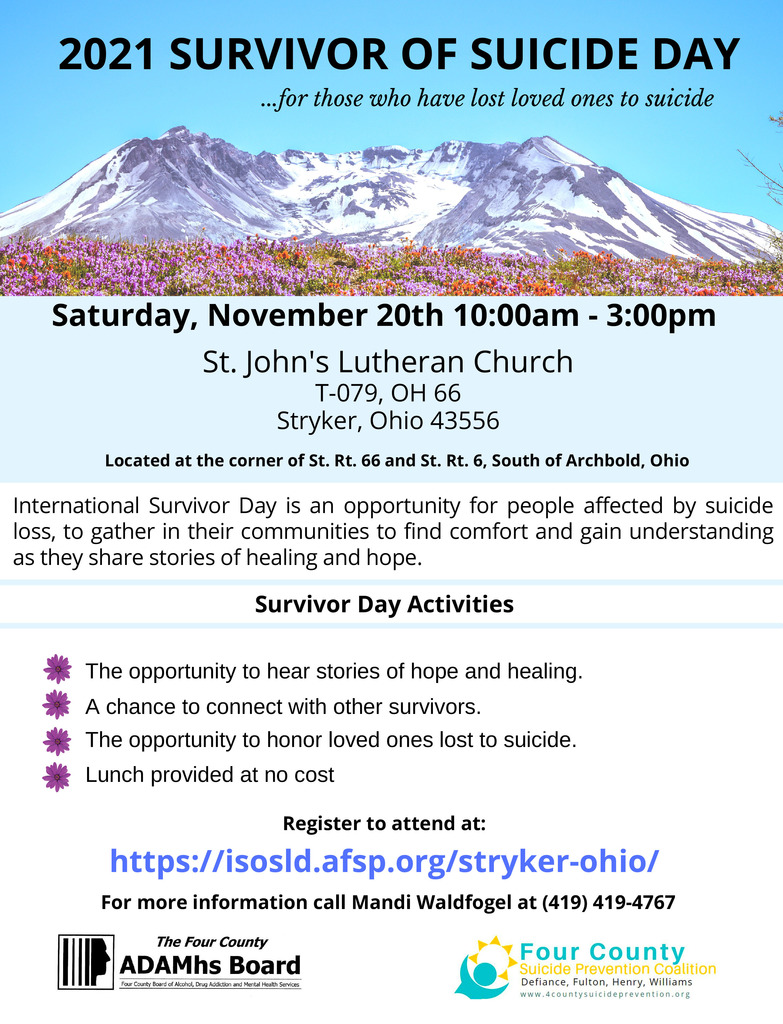 THS: There will be no Dia de Oktoberfest event tonight.

Attention TMS parents: Monday, November 1 is Picture Retake Day. If your child had their picture taken and would like a retake, please send the old pictures in with your child.


Tinora High School picture retakes are rescheduled for Tuesday, November 2, beginning at 7:30 a.m. Picture packets are available in the THS office.

Attention TES Parents: Monday, November 1 is Picture Retake Day. If your child had their picture taken, please send the old pictures in with your child. Monday, November 1 Lunch Menu Change: Breakfast Pizza, Sausage, Carrots with Dip, & Juice. We will NOT have mini pancakes.

We are excited to announce the installation of our TINORA TOUCH PRO (
https://tinora.touchpros.com
) which will allow the community to access our Tinora yearbooks, class photos, academic awards, activities, fine arts department, military recognition, booster organizations, FFA, Hall of Fame and the list goes on and on, all from the convenience of your home. Community members will be able to access this link wherever the internet is available. The Tinora Touch Pro will also be available on the monitor in the High School gym lobby when attending events at the High School. This is a great program that will allow families past and present the opportunity to take a look at the history of Tinora. If you go to our website, click on the menu icon, and click on Tinora Historical Archive (Touch Pro) to access a piece of history.